Chiropractic Foundations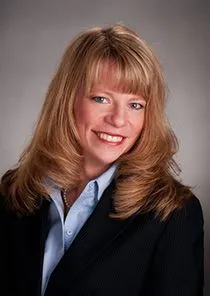 Dr. Dawn Daniels – originally from Depew in the Buffalo area – was strongly influenced by her father's experience with chiropractic as a child. He had long suffered from debilitating headaches which were resolved once he placed himself under chiropractic care. He was so impressed with the results that he told Dr. Dawn and her brother that it had saved his life!
They became a chiropractic family, with Dr. Dawn under chiropractic care since she was five years old. And her brother grew up to become a chiropractor, now practicing in nearby Williamsville.
Girls Are Chiropractors, Too!
After high school, Dr. Dawn headed to St. Bonaventure University. She was very active in the student body and served as a student representative on the board of trustees.
Just after graduating from St. Bonaventure, Dr. Dawn was getting adjusted at her brother's chiropractic office and was surprised to learn that he was mentoring a visiting chiropractic student who was a female. In all her years under chiropractic care, Dr. Dawn had never met a female chiropractor and simply didn't realize it was a profession women joined.
The visiting student explained that women chiropractors are just as effective as men in their adjusting – "it's all about leverage and mechanics," she explained. Ironically, today Dr. Dawn is the only female chiropractor in Wyoming County!
Another Fruitful Educational Experience
Once Dr. Dawn got the idea of becoming a chiropractor in her head, her older brother was a huge encourager. She graduated with honors from Palmer College of Chiropractic in Davenport, Iowa, where she was very active and busy. Dr. Dawn was appointed to the college ethics board and served as class vice president for several terms.
She and husband Dr. Terry Daniels married within a few months after graduating together from Palmer. The couple returned to Dr. Dawn's home in New York, where she worked with and learned from her brother for two years before opening Daniels Family Chiropractic together in 1999.
Out and about in the Community
Dr. Dawn stays busy with the couple's two children. Aside from working, she is the official chauffeur – taking her children to and from piano and sports. Dr. Dawn also serves as a Girl Scouts co-leader. She is active in her community having served on the board of the YMCA. She is also a board member at Notre Dame High School in Batavia, NY were her children are currently attending.
Before having kids, Dr. Dawn sat on the YMCA Board, and continues to speak locally to women's groups and in other business venues on topics related to health and wellness. She and her husband were honored when Daniels Family Chiropractic was selected as the Greater Warsaw Chamber of Commerce Business of the Year in 2009.
Dr. Dawn focuses on helping patients feel better, see that there is hope, and learn that chiropractic can help them heal better. Often patients tell her that she has a gift for helping patients who are apprehensive about chiropractic, or who have had a not-too-pleasant experience elsewhere. "I am committed to caring for patients within their comfort level, and to explaining everything carefully."
Call (585) 786-5830 to schedule an appointment with Dr. Dawn. She's looking forward to getting to know you!